PLEASE RELEASE ME, LET ME GO.
Who: Iron Skillet. (The band)
What: A 2 week concert tour in one day.
When: Summer Solstice, June 21st from Noon until after Midnight.
Where: All along Washington Ave, between I-10 and Henderson Street in Houston Texas.
Why: We love music and we love our city.
How: Insanity and madness with a dash of help from all the
generous business venues along Washington Avenue.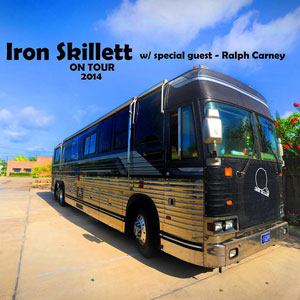 – MEDIA PRESS CONFERENCE –
Following the first set at the first stop on the tour, we will engage the media, hand out swag, including limited edition EP's and rare tour merchandise beginning at Noon sharp on June 21st at Canyon Creek, 6603 Wescott, Houston, Texas 77007, 713-864-5885
PLEASE JOIN US FOR THIS ONE-OF-A-KIND EVENT
More information is available at:
www.summersolsticetour.com
https://www.facebook.com/summersolsticetour/
Iron Skillet's 1st Annual Summer Solstice Street Tour is a one-day traveling musical event that celebrates the rich history and deep diversity of Houston, Texas. For this first tour we've chosen Washington Avenue – one of the oldest main thoroughfares and liveliest streets in town. Washington Avenue is home to a wonderfully mixed bag of old and new restaurants, bars, and businesses. From Wabash to Benjy's – Canyon Creek to Catalina Coffee, Washington Avenue has a little something for everyone.
Big Thanky to Our Sponsors: Scorpion Studios Tattoo Rockin' Robin Guitars & Music Wabash FeedRalph Elliott's Media Syrup Everett Taasevigen photography Throttle Tees Outlaw Dave's Worldwide Headquarters Liberty Station IHOP on Washington, earsaregood, Airstream A/C, Pizzitola's BBQ The Wave, IFLM Records, LLC.